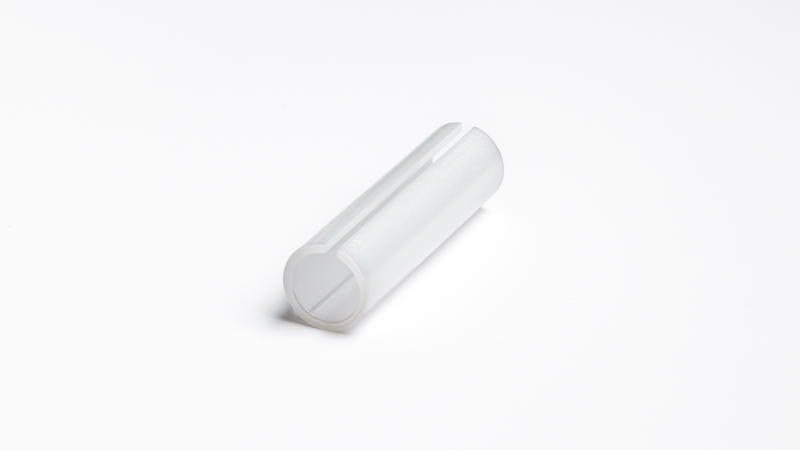 Zirconia Split Sleeves are manufactured based on international standards for each connector type. The sleeves are made of high precision quality to enable stable connections.

We offer several kinds of split sleeves with various ferrule pull force requirements for φ2.5mm OD ferrules used for SC, FC and ST Adapters.

We supply split sleeves for φ1.25mm OD Ferrules used for LC and MU adapters as well.

We also provide sleeves with special configurations such as tapered or chamfered lead in ends. This configuration was uniquely developed by our company to reduce sleeves breakage and ferrule end face chipping and cracking when inserting the connector into the adapter.

We can also supply custom specified sleeves for optical modules and Device as well. These custom configurations are fully optimized by considering the pull force, length, and outer diameter specification requirements.
2 Types of V-cone (Onlyφ1.25)
Type I:

Type I is the standard Orbray sleeve which has stable optical performance with complete quality control and is already established in the market.

Type II:

Type II is as Type I but with a larger internal chamfer which allows for smoother ferrule insertion thereby minimising damage both sleeves and ferrules.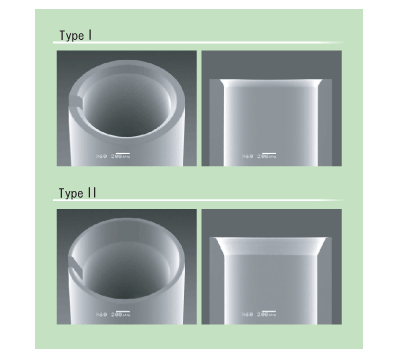 Split Sleeves
Optimized for FC,SC,ST,MU and LC adapter
High material density and abrasion resistance
Low insertion loss
High reliability by using zirconia material
Applications
For FC・SC・ST・MU・LC Adapter
Receptacle
WDM
LAN
※Click on the drawings to enlarge.