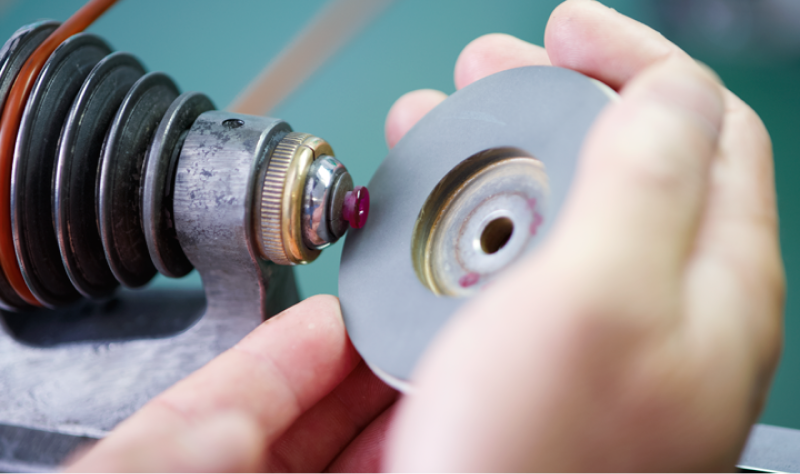 We provide standard precision processing of holes, cylinders, and grooves, with micron-level accuracy. The outstanding processing accuracy has been achieved through the application of technology cultivated in laser processing and hard materials polishing technology used in cutting diamond and making phonograph needles. In addition to the crystal growth, our know-how enables us to process the crystal while measuring plane direction through X-rays so that high processing accuracy is possible (accuracy of dimension). High precisione processing according to customer's specified plane direction is possible on diamond, sapphire and ruby.
Various Processing
Tapering
Processing to taper diamond, titanium, etc. can accommodate taper angles from 15 degrees to 120 degrees.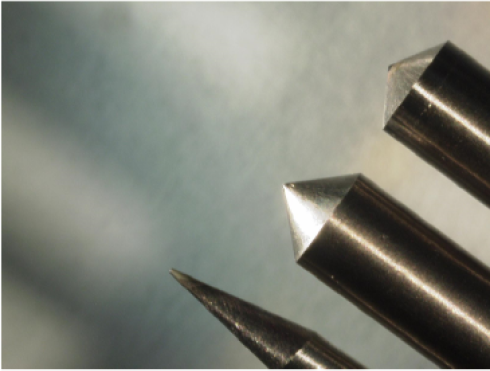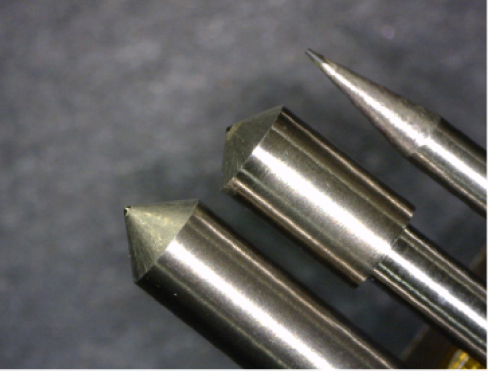 Grooving
Minimum width 0.03 mm / Depth 0.23 mm.
It can be done by in-house manufacturing machine.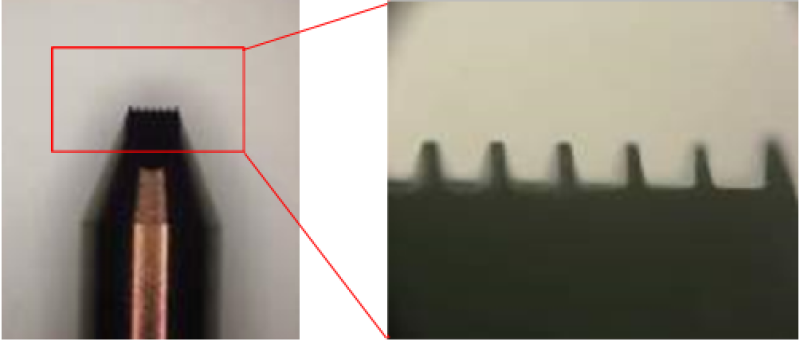 Polishing
Grinding of various metals and ceramics
Our company's polishing process is characterized by a super-polished finishing, and can achieve high surface accuracy for inner/outer diameter processing of hard materials.
Surface roughness Ra 0.01 or less
Messured by KEYENCE laser microscope