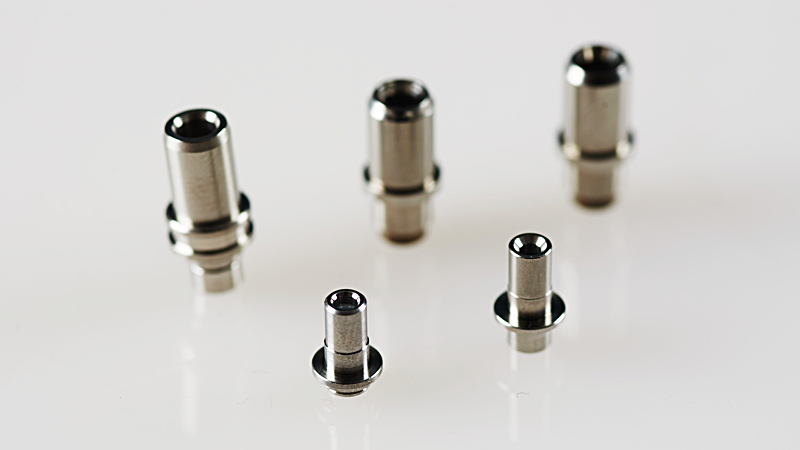 Receptacles consisting of a built in Optical Fiber Stub are the most important Optical Module Component. Receptacles connect Optical Connectors with Optical Modules commonly known as TOSA and ROSA Assemblies. Receptacles also have a function of aligning the Optical Module Axis. We have the ability to manufacture our receptacles using our own high quality materials and subcomponents at a low offered price.
Options
Standard Receptacle (φ2.5mm, φ1.25mm)
Receptacle with Mounted Isolator (φ2.5mm, φ1.25mm)
Long Receptacle (φ2.5mm, φ1.25mm)
Stubless Receptacle (φ2.5mm, φ1.25mm)
All of our receptacles are custom-made products and we have the ability to manufacture and design custom products to meet your application needs. We can accommodate all types of fibers and specialty fibers in addition to the standard SM (Single mode), MM (Multimode), and PM (Polarization Maintaining) Fibers.

We can also offer contract manufacturing services of custom configurations and designs with different lengths, ODs and polish angles. We can also accommodate AR (Anti Reflection) Coating on the fiber stub and we can also mount Laminated Type Isolators. Since all of our receptacles are composed of our own top quality zirconia ferrules and sleeves, our receptacles represent the highest level of quality.