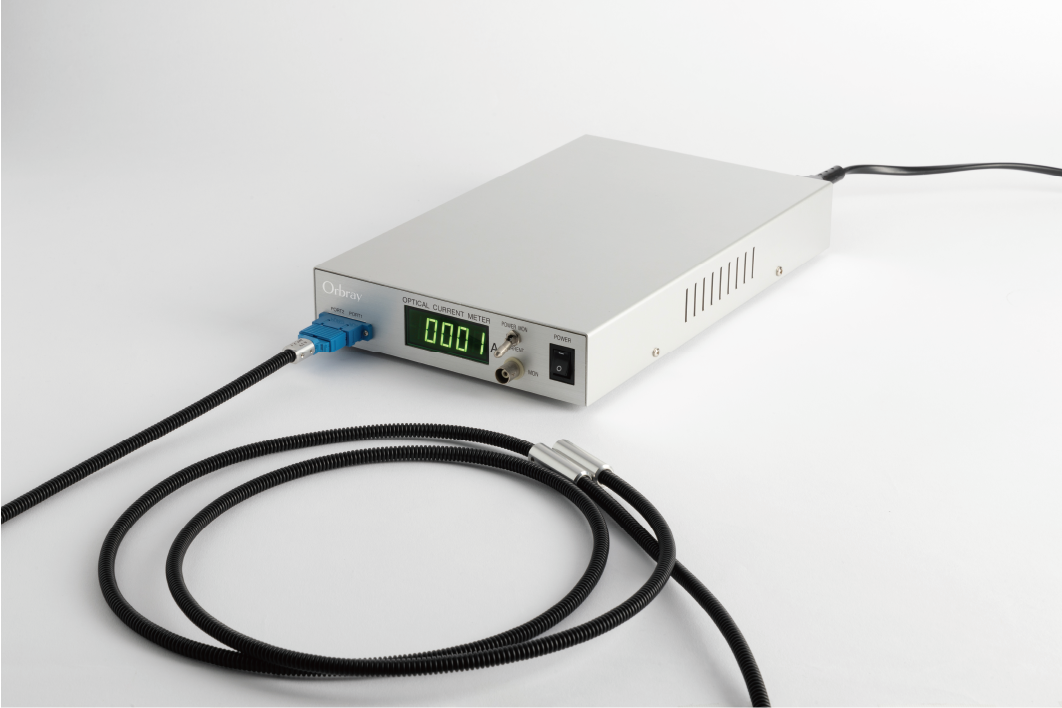 Optical Fiber Current Sensors (OCS) utilizing the Faraday Effect are used to measure AC power current. The OCS unit is a compact, lightweight, easy to install device with high insulation properties which are immune from electromagnetic noise. The OCS is capable of measuring large currents at high-speed response times for long distance signal transmissions. The OCS can be utilized in various fields such as electric power plants, cars, and railways. The OCS assembly consists of our polishing, optical thin film, and precise assembling technologies and processes.
1. Compact, lightweight, and non-insulating

The sensing element used is optical fiber which makes the OCS compact, lightweight, and non-insulating.

2.Easy to install

Installation to existing electric equipment is easy. The OCS does not require the need to cut electric wire because it consists of a reflective type optical circuit and the measurement location point can easily be changed.

3.Immunity from electromagnetic

OCS is immune to electromagnetic noise, because all parts except for the electronic circuit consist of optical components.

4.Measurement of large current

Measurement of large current is possible, because the OCS unit does not need the use of iron cores which cause magnetic saturation.

5.High-speed response

OCS detects and transmits current by using optics and due to this advantage, the response for high-speed sensing is more efficient than conventional current sensors.

6.Long distance signal transmission

Long distance signal transmission is possible because waveform distortion and transmission loss are low.
Applications
| | |
| --- | --- |
| Electric power field | Portable type measurement device for large current. Current monitor for underground distribution cable lines.Fault section sensing and locating system. Fault point locating system.Protective relaying systems. Electric power metering device for purchasing. |
| Railroad | Inverter harmonic current measurement. |
| Automobile | Current waveform measurement for Motor, Capacitor, Inverter and IGBT. |
| FA | Current measurement for induction heater current, Refinement, Laser, Electron Beam, Welding machine, and Plasma. |
| Aviation / Vessel | Wire harness insulation deterioration diagnosis. |
| Other | Waveform measurement of impulse current such as Lightning current, Superconductive current measurement. |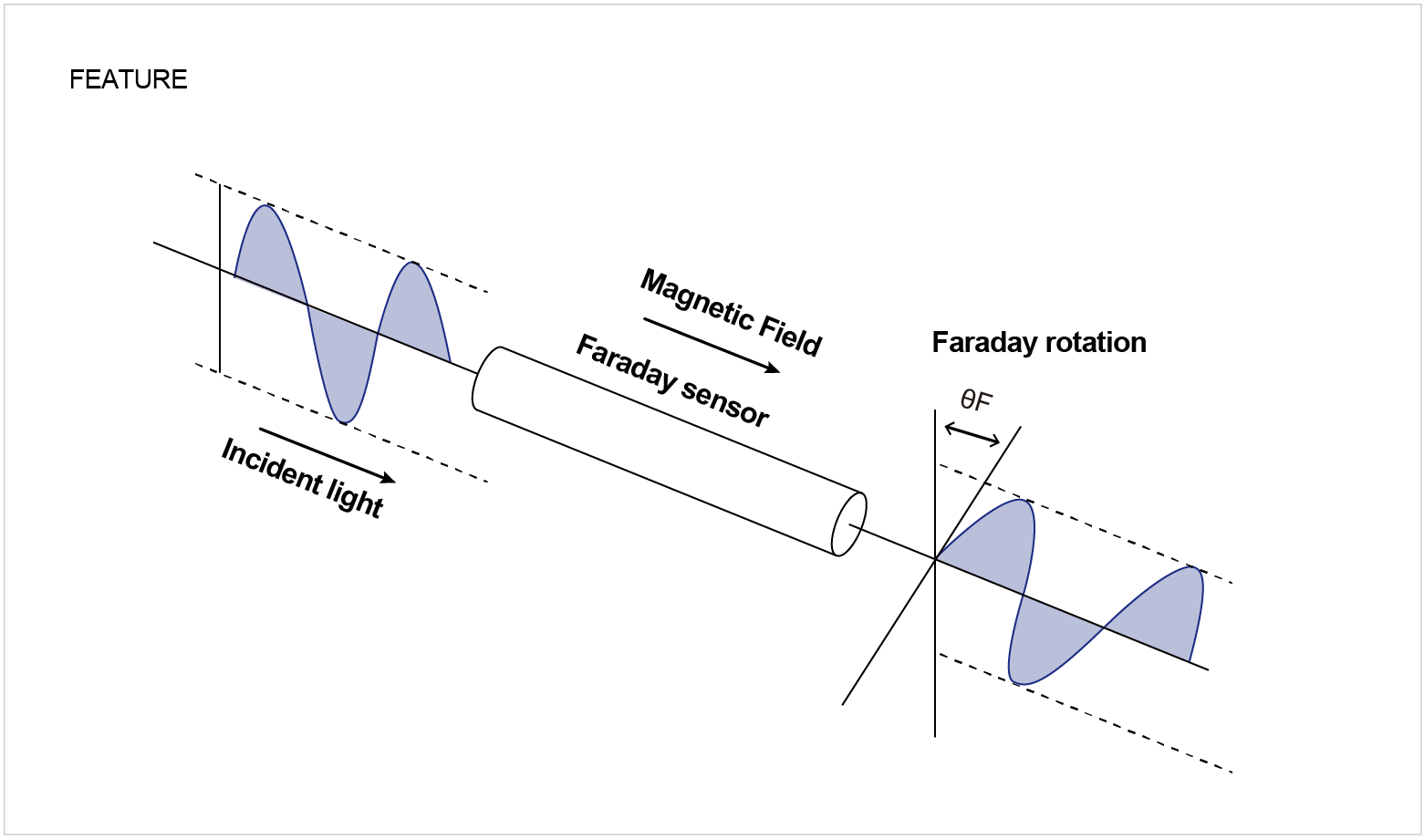 Signal processor
| Item | Specification |
| --- | --- |
| Model No. | D1550 |
| Power supply | AC100V〜250V, 50Hz or 60Hz |
| Measurement range | 〜5kA rms |
| Frequency range | 3Hz〜10kHz |
| Accuracy | JEC1201-1PS Class |
| Output form | "Numeric display" and "Analog voltage output" |
| Operating temp, range | 0〜50℃ |
| Size | W180mm x D308mm x H50mm |
| Weight | 1.8kg |
Sensor Probe
| Item | Specification |
| --- | --- |
| Product name | Reflective Type Sensor Probe |
| Sensor Fiber | LBF: Low Birefringence Fiber |
| Maximum Measurable Current | 100kA (100kA Max.) |
| Sensor Fiber Length | 5 meters or less |
| Transmission Fiber Length | 10 meters or less |
| Wavelength | 1550nm |
| Operating temp, range | −20〜80℃ |