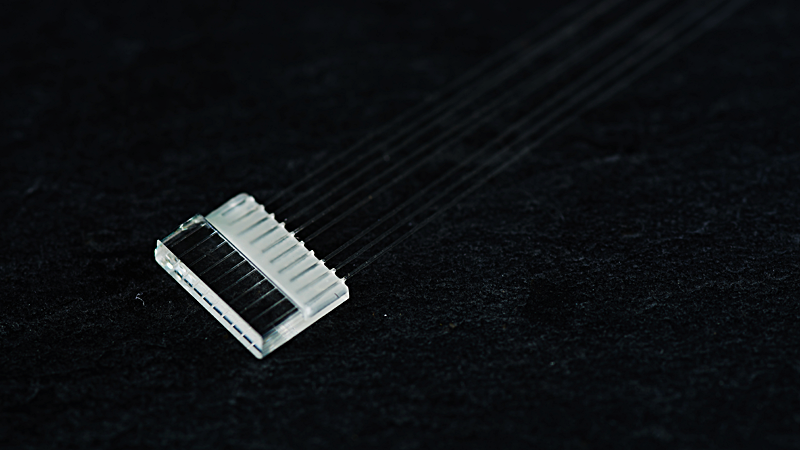 Optical Fiber Arrays are devices used for Coherent Optical Communication Systems by connecting and coupling fibers to optical waveguide devices.

The array products position the optical fiber cores with precision and accuracy within the V-Groove Blocks by an ultra precision processing technology. The process requires accuracy on a submicron level in order to reduce the connection loss.

In addition, we also offer a unique, high density and accurate optical lead frame which is a low loss, high-reliability narrow pitch array which enables direct fiber coupling of high-density array devices of LDs and PD Waveguides.