Long service life helps reduce cost and improve quality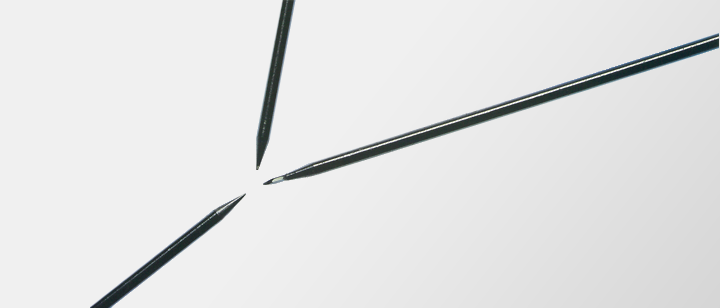 The push-up needle separates an IC chip or LED element from the adhesive sheet after dicing for pick-up by a collet.
Orbray's diamond push-up needles use a rounded diamond at the tip, so the chip is not damaged.
With normal carbide needles, the tip wears down after about 3 million shots. Our diamond push-up needles take advantage of diamond's wear resistance, and have a long service life and need less frequent replacement, thereby increasing production efficiency.