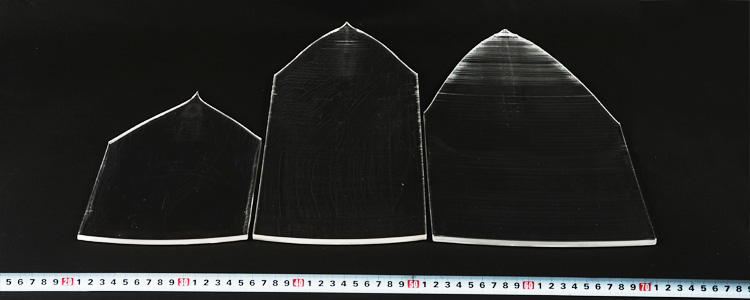 Sapphire is a single crystal of alumina, and has outstanding characteristics such as hardness, corrosion-resistance, and high thermal conductivity. Moreover, since it is transparent, it can be used for semiconductor wafers and sensor covers, and its demonstrated strength makes it suitable for broad uses under harsh environments, such as various laboratory visualization windows, and infrared transmission windows.
It is also widely used for watch exteriors, and has been adopted for use in exterior parts of smartphones, smart watches, and new product designs.
We respond to various requests regarding sapphire, such as size, thickness, polished finish, small-quantity prototypes, and mass production.
We also take upsizing, thinness/thickness, planarization, etc. into consideration, so please do not hesitate to ask.
Classification
Examples
Size
For epi
Semiconductor wafer (LED, Electric device etc.)
2", 4", 6", 8", etc.
For optical
Optical window, tramission window, sensor cover
Angular plate, round plate, various kinds by request
Thickness
processing
Optical parts, heatsink etc.
t100μm, max
Thick plate
High durability parts, heat dissipating wafer
10mm, 20mm, 30mm, etc.
Large plate
Large window for visualization, stage glass
We can consider larger size of plate such A4 size etc.
Single crystal sapphire tape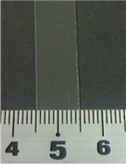 Single crystal r-plane sapphire tapes grown using EFG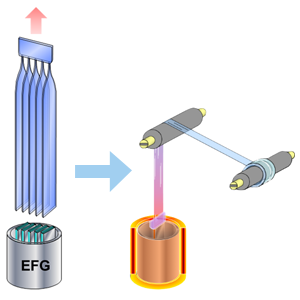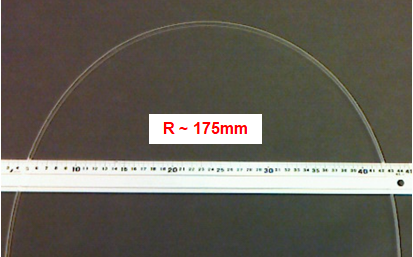 How to order sapphire plate
For your ease of reference, we prepare the following format.
Please feel free to ask if you need any other specifications .