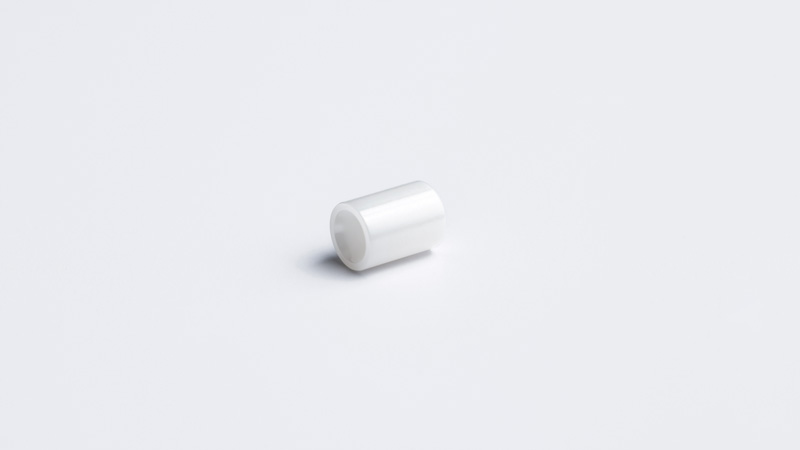 Solid sleeves are mainly used for connecting optical modules and have replaced fiber stubs as connection components for PD Module in order to provide a stable connection at a low cost.

We also supply different configurations of solid sleeves for Ferrule Outer Diameters of φ2.5mm and φ1.25 mm. There are several sleeve configurations to choose from. One type consists of a tapered process located on the inside ends of the sleeves in order for entry ease when inserting the ferrules of the connectors.

We also supply the anchor processed sleeves for plastic insert molding. We can also accommodate to order the plastic insert molding process itself. In order to function as precision sleeves, the technique is required to inspect the ID within submicron tolerances using pin gauges. We also manufacture and sell our own pin gauges as well.

Recently, the manufacture and sales of solid sleeves is increasing for the purpose of strengthening the tolerance of the side load (wiggle issue) present within optical modules. Therefore, solid sleeves have now also been expanded in applications not only for PD Module but also for LD Module.
Appearance: Solid Sleeve
Custom design
Prototype samples to large volume production
Taper processing available
Applications
Receptacle
Tx/Rx Modules
Access Networks
Precision Packaging

※Click on the drawings to enlarge.