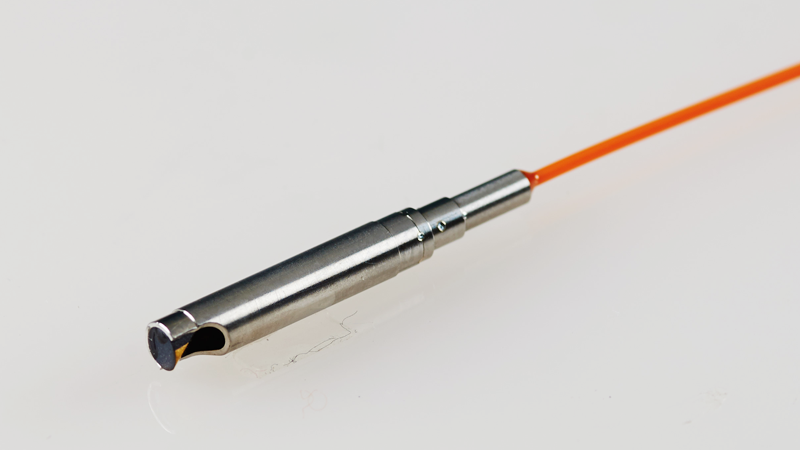 Fiber Pigtails are required for the manufacturing of Coaxial Modules, Butterfly Modules and Optical Functional Modules. One end of the Fiber Pigtail is terminated with an angled polished SUS Metal Ferrule. The SUS Metal Ferrules are assembled by press fitting our zirconia capillaries into precision metal housings and flanges. SC and LC Connectors are then terminated on the other open end of the Fiber Pigtail.

We can provide various Optical Fiber Clad Diameters in addition to the standard SM (Single mode), MM (Multimode), and PM (Polarization Maintaining) Fibers. We can also customize the total length, outer diameter, end face polishing angles and provide AR-Coating as well.

Since we manufacture the core components such as the ferrules and connectors, low assembly prices can be realized and offered.