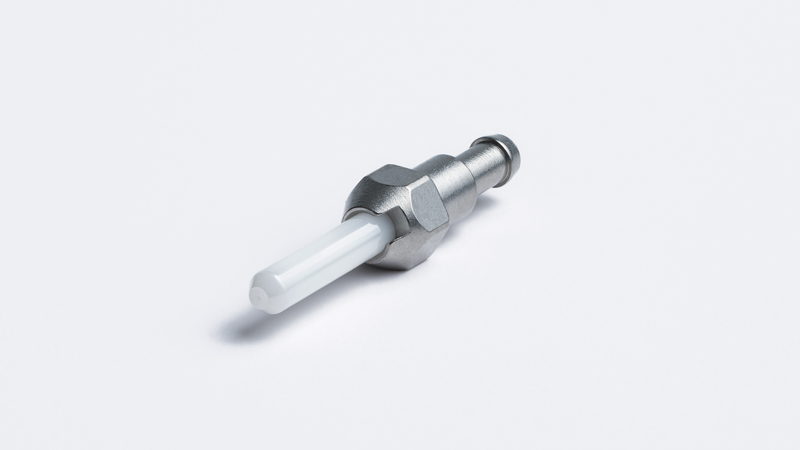 We have made many efforts to improve the quality of our ferrules, which are key components for fiber optic connectivity applications, and we have responded to severe and diverse industry needs through our rich portfolio of products.

The low loss ferrule can improve the concentricity accuracy and inner diameter tolerance more than the standard single mode zirconia ferrule. It also significantly reduces fiber insertion loss after insertion by our original proprietary injection molding technology.

We have achieved high ferrule quality and performance at competitive industry prices by utilizing our integrated production processes from our own in-house developed molding, secondary processes and inspection methods.

The low loss ferrule enables low insertion loss communication by minimizing the clearance between the fiber and the ferrule and suppressing the concentricity to half of the standard single mode ferrule.