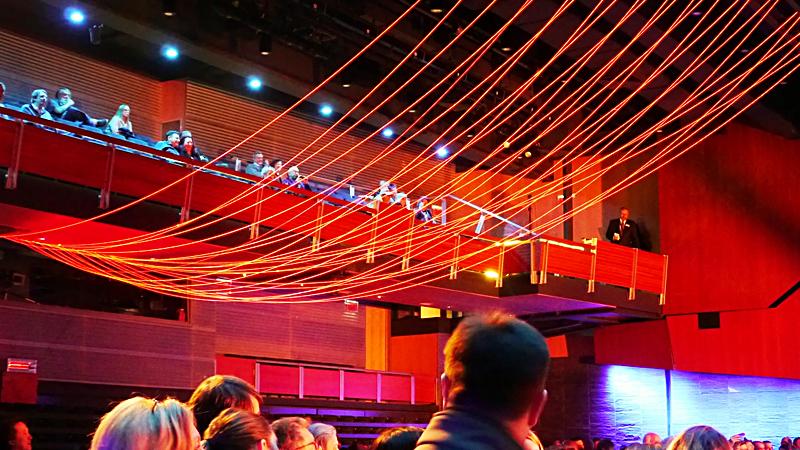 Fibrance is a very thin and flexible light diffusing optical fiber which suitable for long lasting colorful and decorative lighting. It can be used in small spaces where large lighting systems cannot fit. By using a laser as a light source, it can provide different light emissions and propagates the light as a uniform line.

We have various visible light laser sources to use with the Fibrance Fiber. We can also do the assembly of the laser light source obtained from various optical communication product manufacturers to use together as one assembly.
LDF / Visible Light Products
Express light with lines
Light can be expressed with lines by using optical fiber and laser light sources. It is a special fiber that propagates laser light evenly throughout the fiber. It can illuminate most colors by using RGB laser sources as well.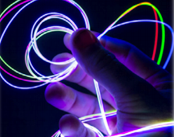 Bend the line of light
It can bend to a radius of 10mm and consists of mixed gradation in the center by placing separate lights from both ends of the fiber (e.g. the center will become purple when placing blue and red in each end side).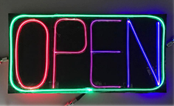 Relief in water
The optical fiber can be used in water. Since the laser light source and the fiber are separated, there is no issue with electric shock. The light appears to float in water with the yet unrealised laser appearance under water.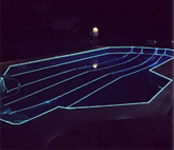 Design
It has a very thin diameter (900 μm) that can incorporate a lighting design even in a narrow space where existing lighting equipment can not be installed.
It becomes transparent and difficult to see when turned off and thus allows no damage to the appearance of the object.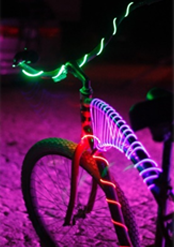 Idea
It can also be used in various applications depending on your ideas. You can add lighting anywhere needed by using this fiber.