Products derived from small DC motor
Many technologically advanced products were created out of our coreless motor's features, high efficiency, and quick response.
1977
Radio controlled proportional servo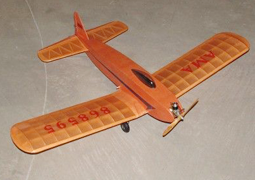 Orbray's coreless motor, size 10mm diameter x 12mm long, was chosen by Kraft in the USA and Tokyo Micro in Japan for radio controlled (RC) servo driver. The 10mm diameter x 12mm length motor was a rare size so customers decided focus their applications, basing them on this 10 x 12 size. RC servos require a motor that gives a quick response from standstill to maximum speed when voltage is applied. This quickness is called mechanical time constant and it is at 10 - 15 ms (0.01 - 0.015 seconds). This is the most popular feature of Namiki coreless motors. Orbray's RC brushless servo motor was scaled down to 7mm eventually, which was a breakthrough in the brushless motor field.
1977
First generation programmable calculators
Orbray's motors were chosen for Hewlett Packard's magnetic data storage tape driver, as well as for Texas Instruments' printer paper feeder. The reason why Namiki was selected was due to the quickness in motion and excellent response of its motors.
1979
Portable cassette record player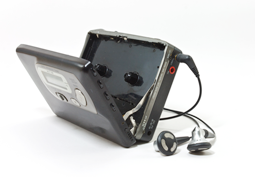 One AA battery plays both sides of the cassette tape - high efficiency / low power consumption.
Even rotation and no frequency deviation - stable operation.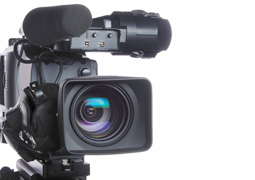 Professional video cameras known as ENG cameras adopted Namiki technology for motorized lens actuation, iris & focus. The reason why Namiki motors have been used in this application for a long time is because of their super low electric disturbance; the elimination of this noise is an absolute requirement in this high end ENG camera or studio camera works.
1985
Pager, cellphone vibration motor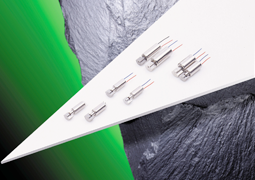 An inquiry came in 1983 from Motorola who was looking for a small motor with an unbalanced weight fixed on the shaft. The specific material designated was Tungsten, a hard and heavy material and well known as being hardly machine-processable. However, Tungsten was used for watch cases, and based on the knowledge and experience from Orbray's watch case manufacturing business, the designated weight on shaft came into practical level in a relatively short engineering time frame. Normally, the merit of the coreless DC motor is smooth and quiet rotation, and this requirement was the complete reverse idea, but development started anyway.
The mystery over why a heavy metal object would be attached to the shaft was solved finally as we realized that the vibration was for a paging device.
An eccentric weight on the shaft creates vibration when the motor rotates at high speed. This is the principle behind "silent mode".
The stabilized voltage of an AA size cell is only 1.2v. Therefore, an iron core motor with an eccentric weight on shaft was unusable. Orbray's coreless motor was able to successfully run at this low voltage even with the eccentric weight made out of heavy Tungsten alloy on its shaft, thus establishing the vibration unit for pager application. Soon after, the leading?]edge cellular phone (StarTAC) implemented the same vibration motor and Namiki quickly became a world de facto standard in the personal tele-communication field.
Orbray's mission to downsize vibration motors started from the φ10mm and kept on going forward.
φ7mm x 17mm L Drastic downsizing required longer body
φ7mm x 12mm L Longer body did not satisfy market so it was shortened by 5mm
φ6mm x 15mm L Another downsizing made but with longer body again; market said no because:
Lower torque due to insufficient magnet thickness caused unwanted speed up. It looked as if the design had reached a limitation. Then a unique idea popped up to replace the conventional cylindrical shape magnet with a rod shape so that the coefficient of magnetic permeance could be better while the same diameter was kept. Thus our challenge for smallness went on.
The φ6mm x 12mm L, 6CR-12 coreless rod magnet type was born. The rod magnet allowed us to downsize further:
φ4mm x 12mm L was developed and lead to
φ4mm x 10mm L
This final size 4mm x 10mm, P/N 4CR-1002 was utilized in almost all Nokia phones back in 2004 and the annual production volume recorded was 100 million units, 40% of the world share.
1988
Lens shutter motor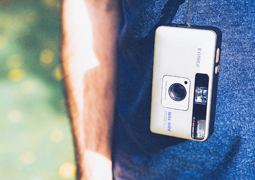 Konica digital camera (Big Mini) lens shutter 7mm motor The smallness and quietness that the motor provided for this camera was a hit.
2006年
High end digital camera (German)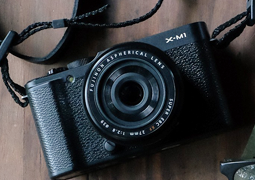 European high end camera manufacturer adopted a Namiki motor for lens shutter.
Our experience and history in ENG industry was the primary reason for this partnership.
2015
Camera gimbal for drone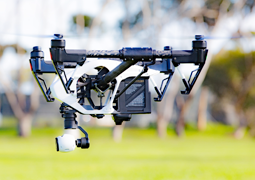 Namiki DC brushless motor was adopted for X-Y-Z axis actuator in drone gimbal.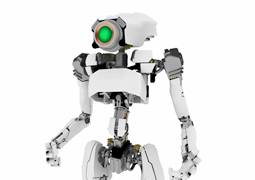 Humanoid robot articulation systems adopted Orbray's servo motor.
Highly durable noncontact positioning is materialized in the servo motor which is a world first.