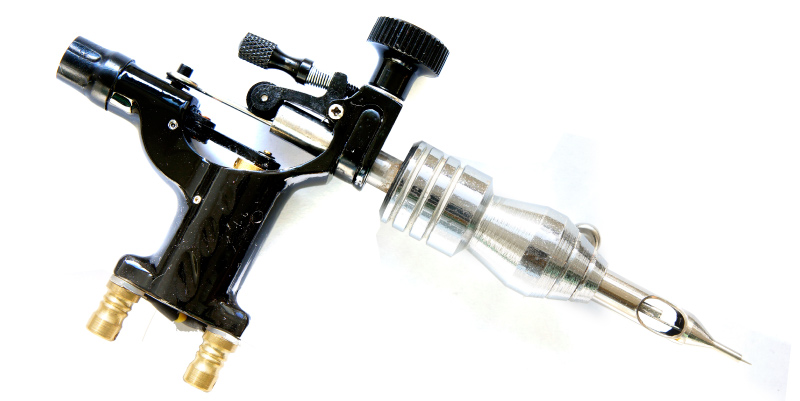 Although tattooing has not yet become common in Japan, it is an established form of art and fashion worldwide.

Modern tattoo machines come in two different types: a coil type, and a rotary type. The rotary tattoo machine is operated by a motor installed in the machine body. Orbray has been supplying φ16 coreless motors for this type of tattoo machine.

The rotary tattoo machine has a motor with an eccentric cam mounted on its output shaft. When the motor turns, a needle attached to the tip of the cam starts moving back and forth. The structure itself is simple. However, the continuous cam movement applies excessive radial force on the output shaft which can be damaged very easily. It is, therefore, essential that the motor is designed to be robust. Also, as tattoo artists normally have to hold the machines for long operation periods, it is important to minimize the motor vibration in order to maximize its comfort.
Orbray's motor utilizes a ball bearing to increase the strength of the output shaft. In addition, our optimized rotor design keeps motor vibration as low as possible.

Today, our motors are distributed to tattoo manufacturers mainly in North America and Europe. They also continue to be selected for use in various fields, from industrial applications to medical devices, and even for fashion and the cosmetic industry.