Orbray Wins Second Consecutive "Semiconductor of the Year" Award in 2023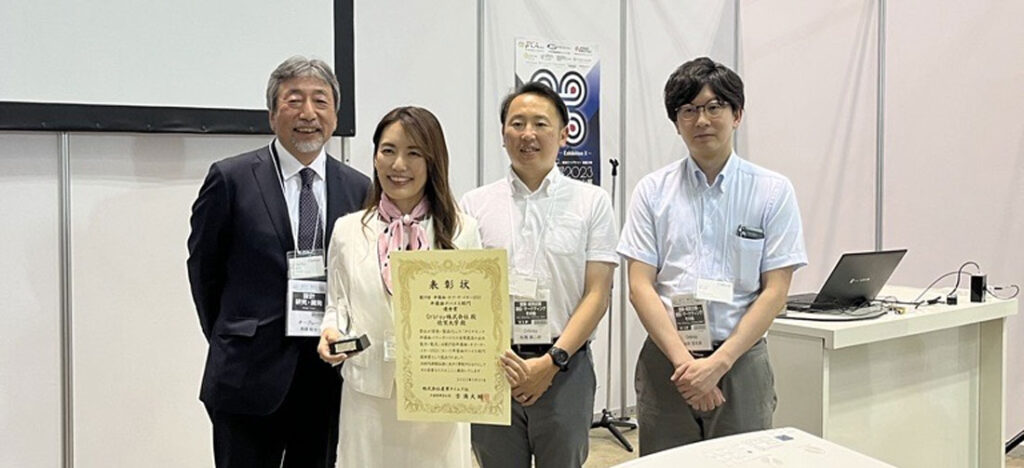 Orbray Co., Ltd., received an award for 2023 "Semiconductor of the Year" from Sangyo Times Inc., a Tokyo-based media company.
The award was given to new semiconductor products and technologies that were unveiled in the year ended March 31, 2023. Our company was chosen as a winner in the semiconductor device category, for developing a diamond semiconductor device with the highest ever level of output power and voltage. The technology was accomplished in collaboration with Saga University. Sangyo Times, which owns media covering a wide range of industries and businesses, has been awarding prizes for 29 years.
Orbray's President and CEO, Riyako Namiki, made the following comments at the award ceremony: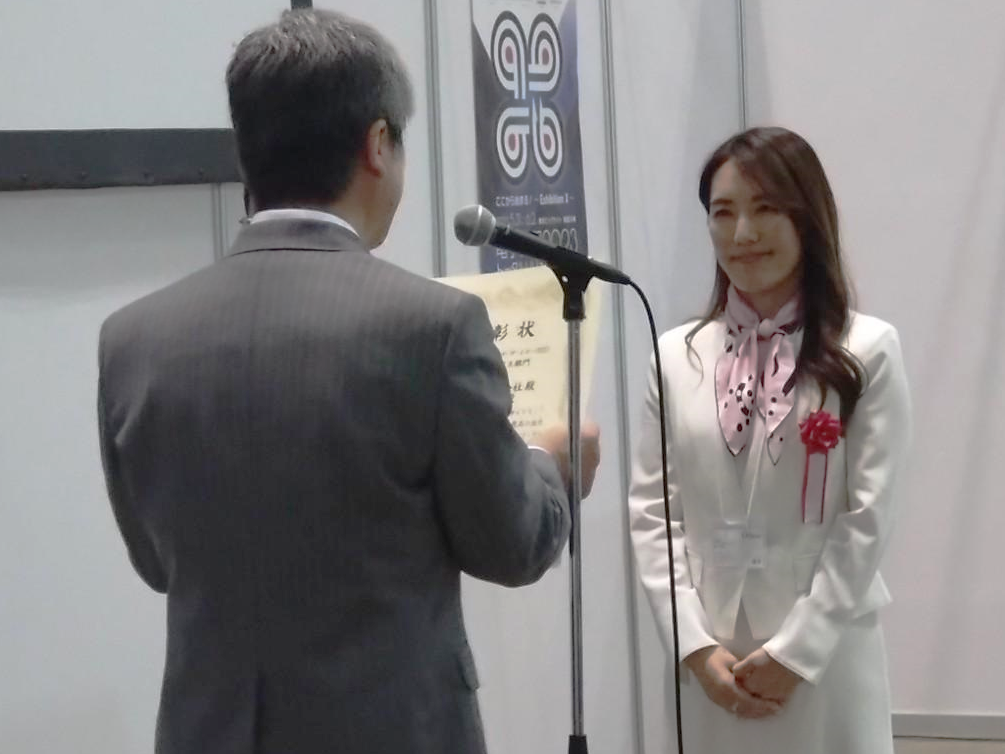 We are very honored to have received this award for two consecutive years. We are committed to continuing our efforts to enhance the technology of boron-doped diamond manufacturing and its practical applications. It may not be easy for our company alone to shore up Japan's manufacturing, so we hope to join forces with other companies.
Thank you for your continued cooperation and support.
This illustration shows part of Orbray's presentation at the award ceremony.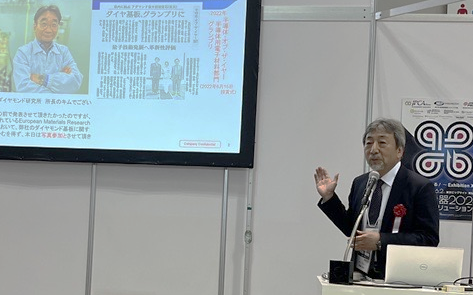 We adopted chemical mechanical polishing (CMP) technology to planarize the surface of the diamond to the atomic level. This technology enables us to halve the electrical resistance caused by carriers and thus drastically improve device performance, achieving the world's top level.