Special Event for Children's Summer Vacation

By President and CEO Riyako Namiki
We held a special event for the children of our company's employees on Aug. 23, 2022. During their summer vacation, 36 elementary school students participated in the gathering, which offered four different activities in the morning and afternoon sessions.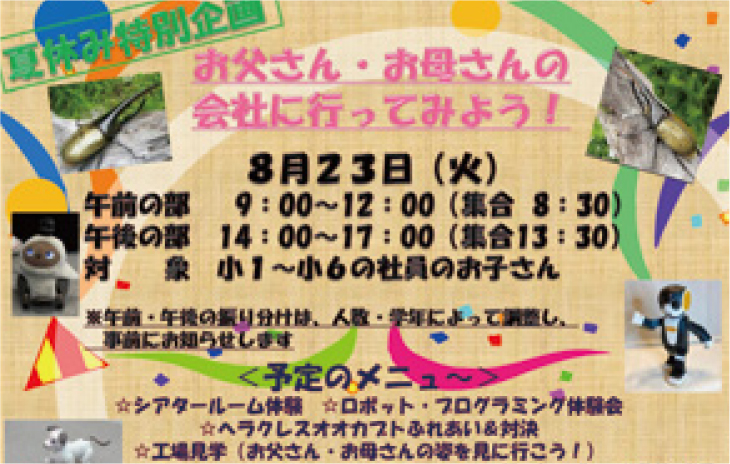 ☆Let's try robot-programing
☆Listen to the sound from a high-quality audio
 system at a factory theater
☆Watch, catch and get Hercules beetles
☆A factory tour
We organized these activities with the intention of stimulating the senses of children. One of the activities was to program robots that can communicate with human beings, such as RoBoHoN, aibo and LOVOT. Another activity was to listen to the sound from the best sound facility in Akita Prefecture at a factory theater.  The children also touched beetles which live on shiitake mushroom bed and learned about a circulation system friendly to the globe as part of Sustainable Development Goals.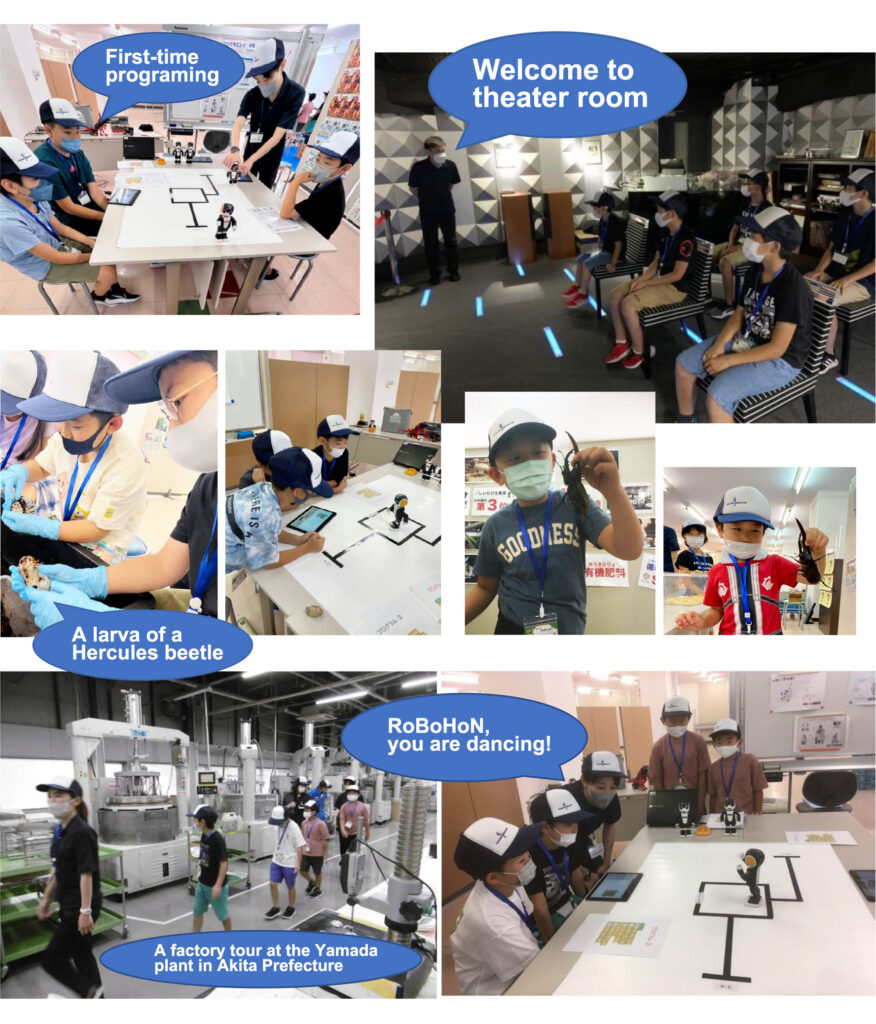 I was in charge of a factory tour and made eight trips there with children during the day. Along with me, the children visited the factory floor where their fathers and mothers were working. They handed message cards to their parents.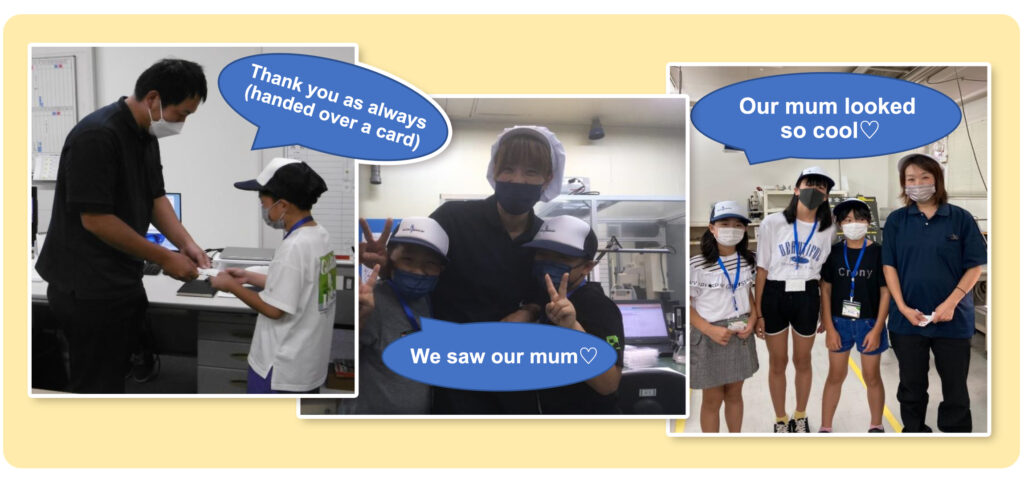 Children's Feedbacks
・I was amazed with the jobs my parents were handling. They are awesome!
・I found that our parents are doing remarkable jobs at the places I didn't know.
・I was glad to watch my mother working.
・I was very impressed because my mother was handling an extremely complicated job well, even
 though she appears to be clumsy at home.  
・It was good to know that the company offers a variety of nice activities and manufactures cool
 products, which I didn't know.
・I want to brag to my friends.
・I had expected a company tour to be boring. Actually, I found it was a lot of fun.
・I was pleased to find how big my mother's company is and what wonderful things she manufactures.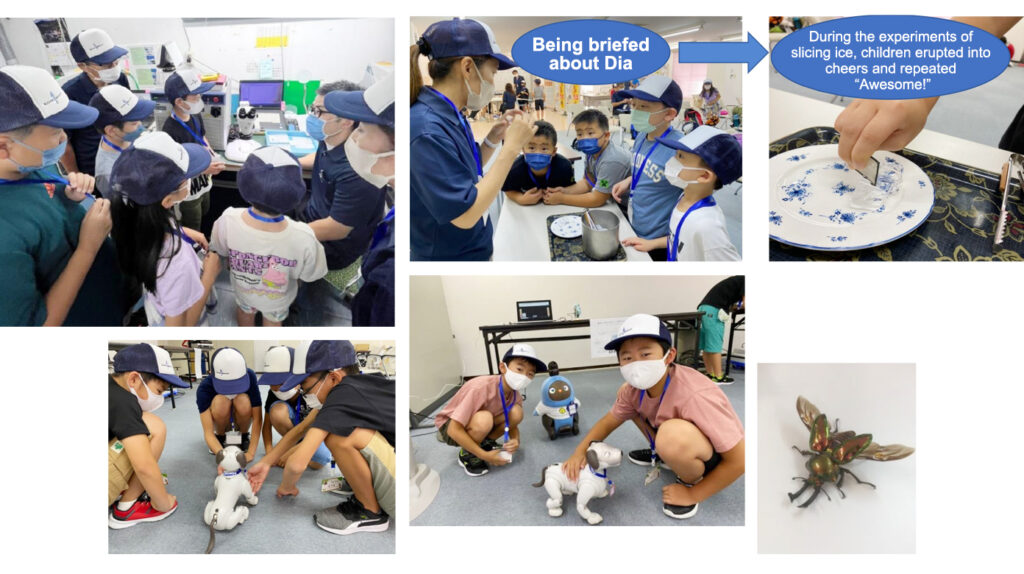 Apparently, the children were able to know about their parents' jobs and have a better understanding of our company's products. We are always tense at factories because we deal with precision work and manufacture precision parts. I am also impressed when I see our employees work hard, and I always have a great respect for them. I am sure that the children had the same feeling.  Before I joined this company, I had engaged in organizing events for children for many years. I find my job rewarding when I see children being motivated and get absorbed in what they are interested in. I was very happy as children said that they would like visit our company again next year.