Orbray Holds Factory Tour for Female Students Eager to Build Careers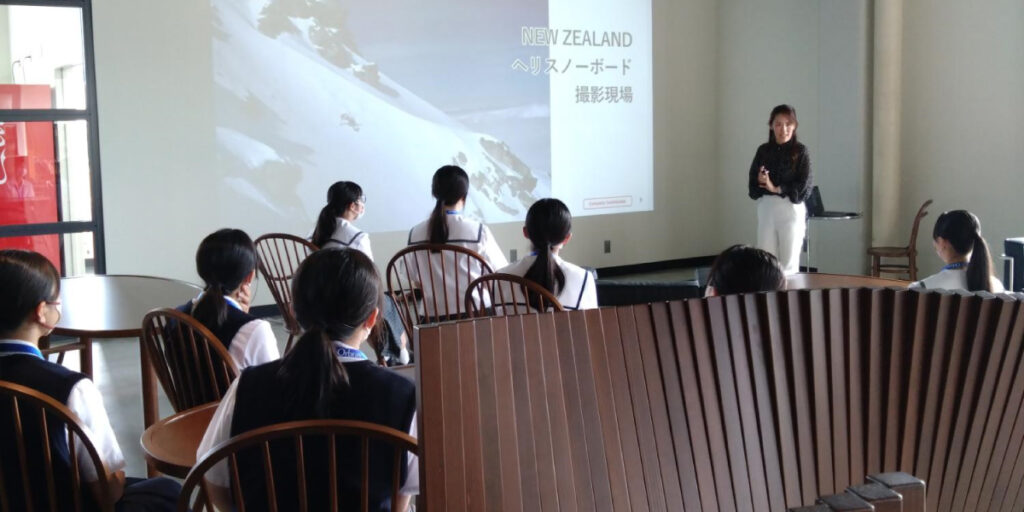 By President and CEO Riyako Namiki
In August, Orbray Co., Ltd. invited a dozen of female students to a factory in Yuzawa City, Akita Prefecture, to meet with female workers of the company. The event, dubbed "SWEETS&SUCCESS," was planned and organized completely by our female staff members to encourage students who are eager to build careers in the future.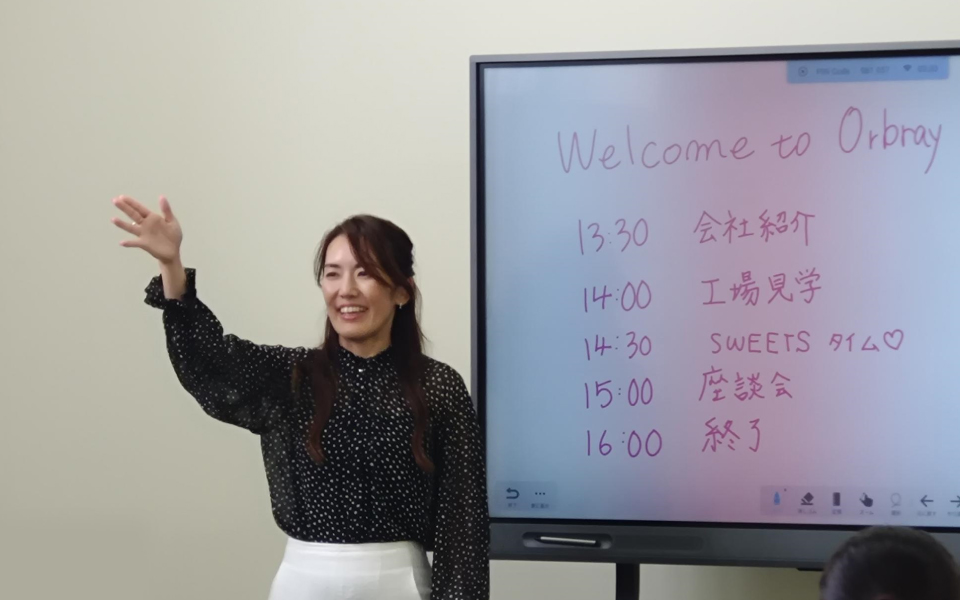 It was the first such event for us. We will keep trying to establish working environments that are friendly and attractive to female workers by incorporating young people's opinions. At this event, our female workers shared their work and career experiences with the students over juice and cakes.
Students are worried about what kinds of jobs and careers they should pursue in the future. Since even adults' career paths are seldom smooth, and they may confront problems while continuing to get the job done, it is very meaningful for adults to talk to students about their decisions, their experiences, and their past struggles.
Let me share with you the results of a survey among the students who attended the event.
"I had some prejudice and misperceptions about factories and the manufacturing industry, but this event led me to take a more positive view."
"It was awesome to get a thorough briefing about the factory and listen to the stories of both new and senior employees at Orbray. Thank you so much for the fruitful session."
"The atmosphere of the event was very relaxing, just like a girls-only party, and I really enjoyed it. All the stories I heard were helpful and encouraged me because I have been wondering about my future career. I had a fulfilling time."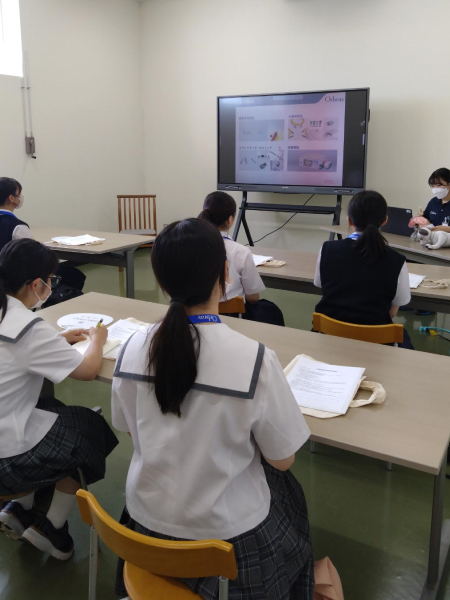 "I was touched by what Orbray's president discussed at the meeting. She led me to realize what I have missed. I was very pleased."
"At the factory I was thrilled by both the machines and the human operators. They were so cool - much more than I had expected. They looked very reliable. Thank you very much for a great opportunity!"
"I was very impressed with the trial using synthetic diamond. I had known nothing about synthetic diamond until this event, and I was so amazed that such diamond has very high thermal conductivity, compared with silicon. I was also surprised to learn that there is such a wonderful company in Akita Prefecture. Thank you so much!"
I was convinced that the event was very worthwhile when I saw female students having lively discussions with our female employees, who had graduated from the students' high school. One of the school's teachers also joined their conversations. I would like to continue offering events that are deep-rooted in local communities, and I hope such gatherings will be widely recognized as a venue where young people can chat with adults and ask their opinions freely.
Now, let me share with you the comments from our employee in charge of organizing the event.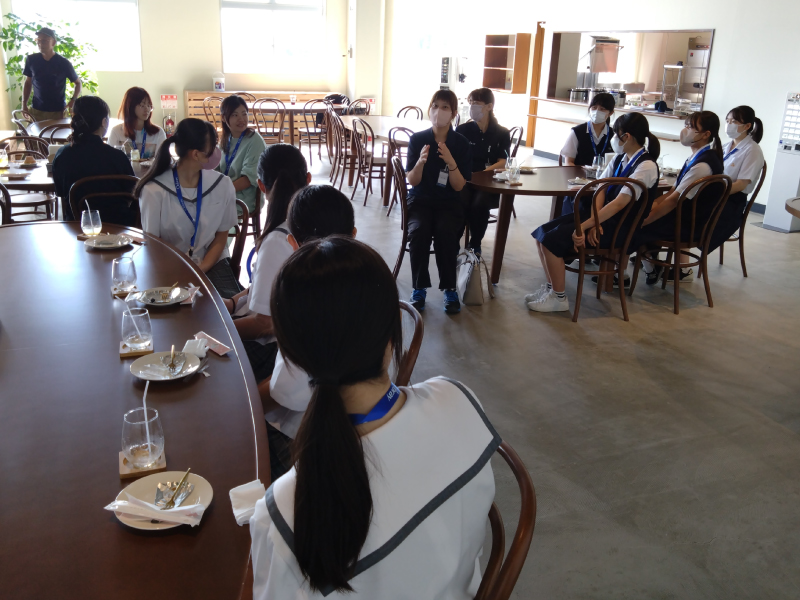 "This is the first time for our company to hold this kind of event. We wondered if we could carry it out smoothly. We were very nervous. However, our president and the factory manager encouraged us. We also got a lot of advice and cooperation from other companies and our colleagues. We would like to express our gratitude to all of them. Thanks to them, we did it! We look forward to holding this event in the future."
The participating high school students gave us smiles that conveyed their appreciation, which convinced me that we should continue having such events. I want to build a virtuous cycle in which high school students will become our employees and then they themselves will meet with students. To everyone who supported us, thank you so much!
Regarding the supporting companies:
Grit Capital Pte Ltd. provided us with "Freedom Ramen," which is halal cup noodles.
I used to live in the United States, China, and Switzerland. At the meeting with the students, I talked about diversity, based on my experiences in these countries. Today we can make friends all over the world through social media. There are a variety of cultures around the globe and people eat different kinds food, and some people have food allergies. Regardless of the food they eat, everyone can share the same experiences. I hope these topics will inspire young people and encourage them to have new perspectives on the world.
I sincerely appreciate the support from Grit Capital and Yoshitaka Tanaka, the company's president. I hope we can join forces again to build a better future.
For more information on Grit Capital, please click below:
Halal cup noodles to boost food diversity in Japan, Grit Capital