My speech at Kuroishi High School – Realizing Our Dreams through Courage and Effort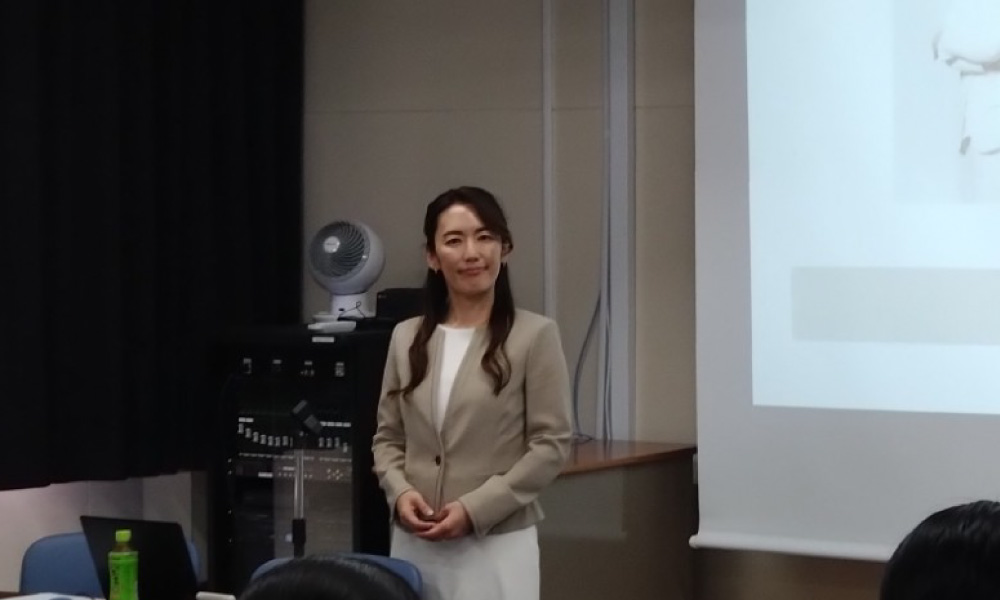 By President and CEO Riyako Namiki 
Recently, I had a fantastic experience at Kuroishi High School in Aomori in northern Japan, speaking in front of 67 students. I first explained how I got to this point in my life after being a professional snowboarder. After retiring from the sport, reflecting my former career, I got involved in volunteer activities in the field of child education and the promotion of environmental, social and governance (ESG) investment and sustainable development goals (SDGs).
At the request of the high school, I focused on "what companies can teach us about design" in my speech. The purpose of the speech was to consider how design can contribute to society through new product development in coordination with outside institutions and proposals for public facilities' design systems. I also tried to emphasize the connection between design activities and career development education. Based on our cooperation with global companies, I also wanted to provide the students with the opportunity to learn about the types of design work such companies seek.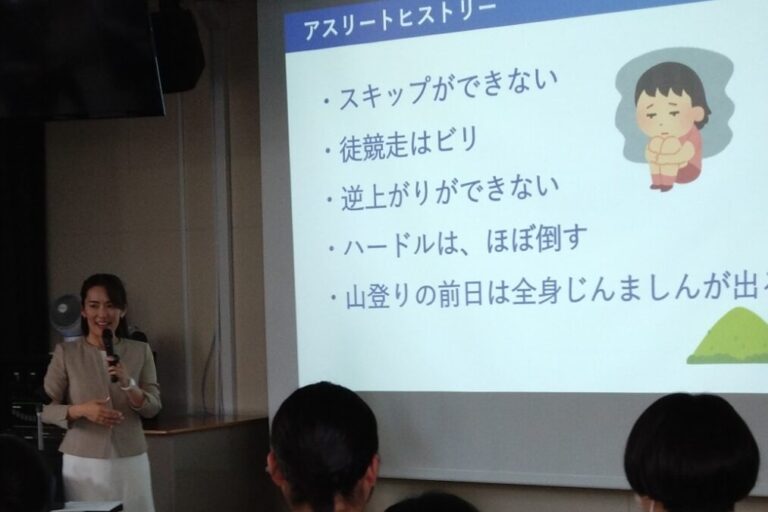 I had never spoken about the topic and I pondered how to deliver the speech. In the end, I decided to discuss the history of Orbray's technologies, the use of our specific products, and my personal experiences. As I mentioned earlier, I was a professional snowboarder. I won the All Japan Snowboarding Championship and joined the World Cup competition. I had a lot of success. However, when I was small, I was so bad at sports that I even suffered a rash the day before a mountain hiking school excursion. Thanks to the people around me, however, I practiced as long as 10,000 hours, and eventually I was able to become competitive in international competitions as a professional snowboarder. I wanted my experience to help to motivate high school students who are aspiring to move toward the future.
Later, Kuroishi High School students sent me their impressions. I would like to share some of them, as below: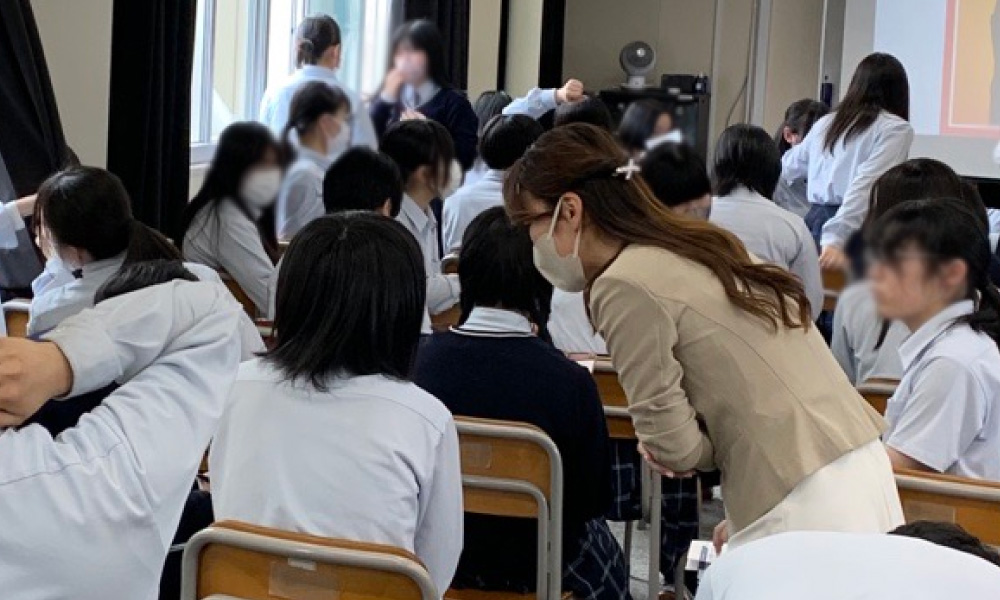 "I had never been aware of Orbray's presence at all, but now I realize that the company's products have been utilized in many places."
"I thought the message of her speech is that you can manufacture good products only if you can make employees and customers happy."
"I was amazed to know that the president used to be bad at sports."
"I want to pick up the ability to adapt to the environment just as the president did."
"I think it is important to reflect upon our life day by day and pay attention to self-management."
"Ⅰthink her speech gave me the confidence that we can achieve anything if we make an effort."
"I have learned how amazing it is to consider employees as family members."
"Her speech taught me what I can do now for the future – I should take responsibility for my life, and actions are more important than anything else."
"I found that it is important to take a step forward, and take action. I want to work hard to realize my dream as the president did."
"I want Aomori to move forward toward the future, and all of us should work hard."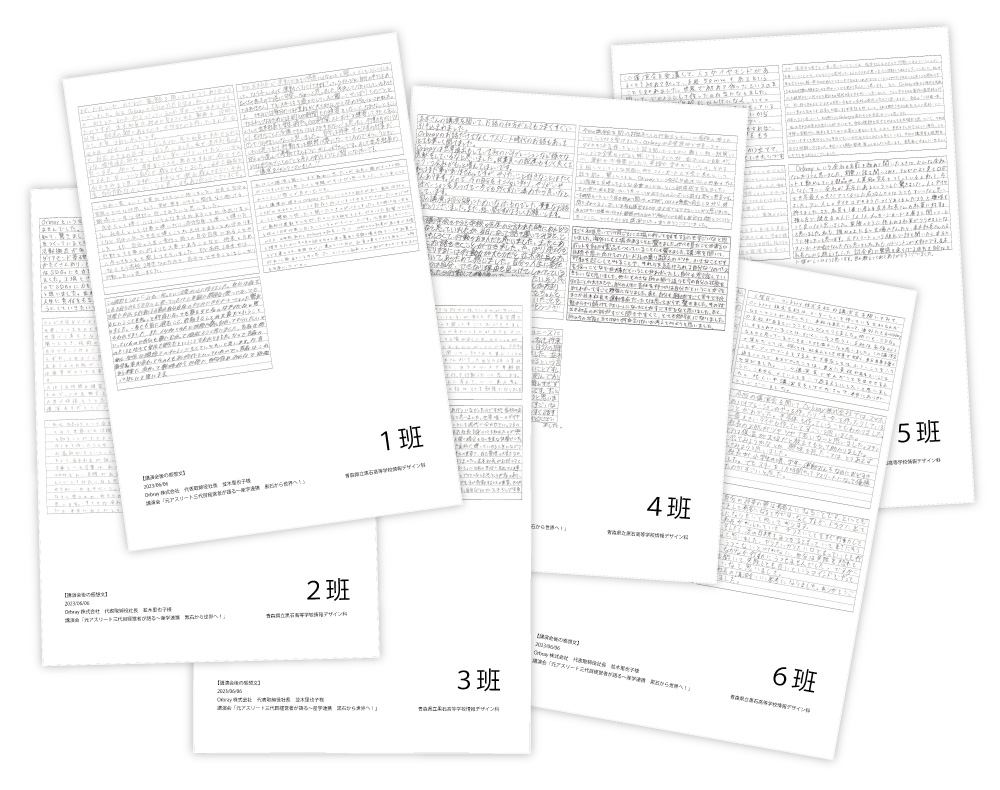 Their comments made me very happy. I have wished to share my experience with children. All of us have problems to worry about in our life. However, what is important is to continue to pursue our dreams, not to give up on them, even if we have a difficult time. We will soon launch a new project with high school students. I want to do my best to support their dreams and goals!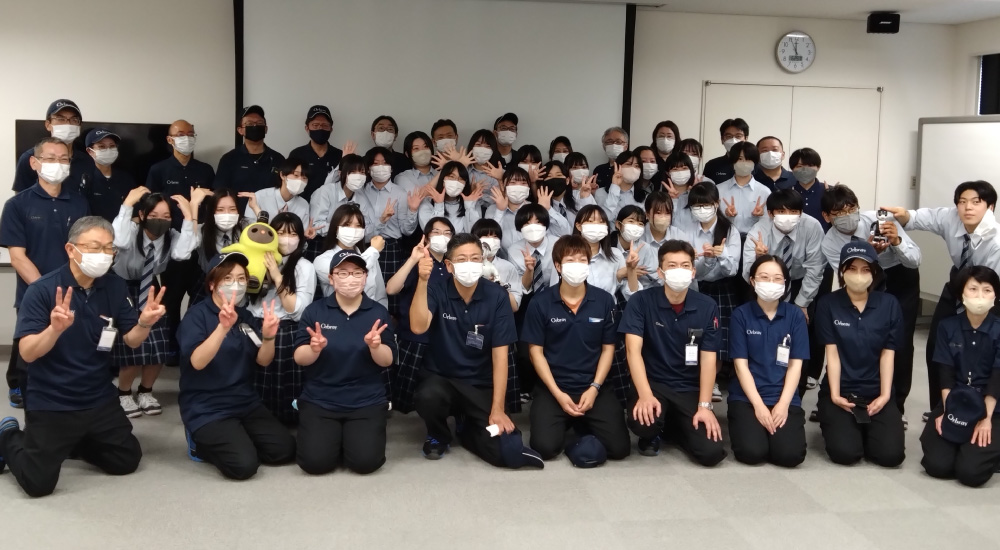 RELATED ARTICLES  
関連記事はありません。