Orbray Building New Headquarters and Manufacturing Facilities in Yuzawa, Akita

Orbray Co., Ltd. (Tokyo; President and CEO Riyako Namiki; hereinafter referred to as "Orbray") will acquire the Yuzawa Industrial Park and prefectural land at the site of the former Yuzawa Commercial and Industrial High School in 2025. Headquarters functions will be partially transferred to the new facility starting in 2026. Orbray has made the strategic decision to complete the relocation and consolidation of existing facilities by 2032.
Orbray's engagement in the manufacture and sale of precision jewel components, optical communications components, diamond substrates, and other precision products has aways centered around Akita and other domestic sites. With the construction of the new headquarters and manufacturing facilities, Orbray will leverage its recent financial and operating performance improvements to further strengthen its domestic operations. The move will also address the issue of aging infrastructure and expand new business opportunities.
A further objective of the new project is strengthening Orbray's workforce, by creating manufacturing facilities that will inspire employees and make them proud to work there, and providing employee dormitories and housing facilities. Through these initiatives, along with Orbray's ongoing promotion of active female participation in the organization, Orbray intends to further contribute to the local community.
Orbray will remain committed to the southern Akita area. With completion of the new headquarters and manufacturing facilities, Orbray will continue to focus on building trust and ensuring that its presence benefits the community and contributes to the revitalization of the entire region.
Outline of new headquarters and manufacturing facilities
Location: Shibayama 1, Narisawa, Yuzawa City, Akita Prefecture
Products to be manufactured: Precision jewel components, optical communications components, artificial diamond substrates, EV components, etc. (planned)
Start: Q3 2025 (planned)
Completion: Q4 2032 (planned)
Land area: Approx. 55,000 m2
Floor area: Approx. 35,000m2 (planned)
Cost: 10 billion yen (planned)
Employees: 800 (FY 2032)
Orbray Co. Ltd.
Headquarters: 3-8-22 Shinden, Adachi-ku, Tokyo, 123-8511
Founded: April 28, 1953
Capital: 100 million yen
Revenue: 24.9 billion yen (Group, year ended Dec. 2022)
Employees: 2,000 (Group, as of Jan. 2023)
Assets: 14.3 billion yen (Group, as of Dec. 2022)
Founded in 1939 as a maker of jewel parts for electric meters.Orbray integrates state-of-the-art technologies within its core competencies of cutting, grinding, and polishing industrial jewels, and anticipates market trends to create a wide range of innovative products, including precision jewel components, optical communications components, small DC motors, medical devices, and more.
https://orbray.com/en
Reference: Locations of the new headquarters and manufacturing facilities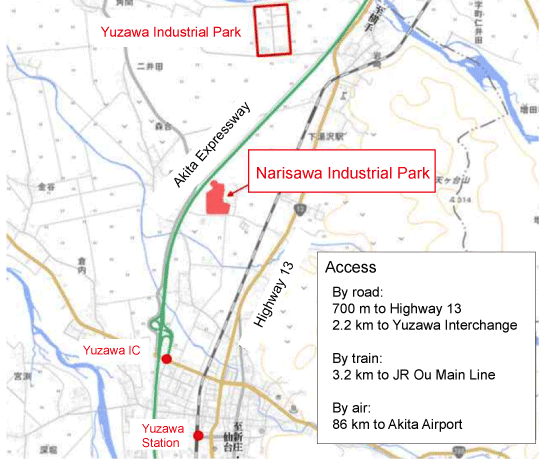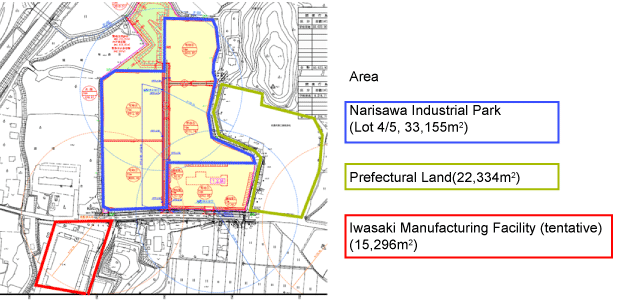 Contact
Orbray Co. Ltd., Promotions Department
TEL:03-3919-0101
https://orbray.com/magazine/contact
RELATED ARTICLES  
関連記事はありません。